Can digital therapeutics become profitable
Deep Dive
Can digital therapeutics become profitable?
As more software-based treatments gain FDA clearance, they still face hurdles ahead in getting insurance reimbursement and garnering adoption among patients and physicians.
Published April 11, 2022
Elise Reuter Reporter
Permission granted by Akili Interactive
In 2020, the Food and Drug Administration cleared Akili Interactive's video game to improve attention in kids with ADHD. It was the first time that a video game for treatment was cleared by the agency, and is one example of a digital therapeutic, a class of software-based treatments with FDA indications.
Now, as the market is further developing, these companies have built up big ambitions.
Corey McCann, the CEO of Pear Therapeutics, which has three FDA-cleared digital treatments, hopes to make them the standard of care and garner widespread insurance coverage. After going public last year, Pear aims to increase its revenue 30-fold by 2023, based on expectations that more insurers will cover its products, and more physicians will write prescriptions.
However, it remains to be seen whether they will be able to achieve these goals, or sustain the costs that come with developing a new class of treatments.
While getting FDA clearance was a first step, experts identified several hurdles ahead, including getting physician uptake, building pathways to reimbursement, and importantly, developing software that patients will want to use.
"There's still a lot of foundational work that needs to be done," said Maya Desai,  director of life sciences for Guidehouse. "There's a lot of behavioral change that needs to happen across the stakeholders and their mindsets to think about digital therapeutics as a category of its own."
Differentiating from wellness apps
One early challenge has been distinguishing digital therapeutics from other software products.
In a market saturated with hundreds of thousands of health and wellness apps, many of which are clamoring for benefits executives' attention, companies that have garnered clinical evidence are looking to set themselves apart. Some, such as Pear, have started referring to their products as "prescription digital therapeutics," or PDTs.
There's also substantial overlap, as many digital therapeutics are focused on behavioral health, which has also been a top area of investment among digital health companies. A few companies are considering other modalities, such as Voluntis, which got FDA clearance in 2019 for its software to help cancer patients manage their symptoms, and AppliedVR, which got FDA clearance last year for virtual reality-based cognitive behavioral therapy to treat chronic lower back pain.
Examples of digital therapeutics
| | |
| --- | --- |
| Company | Products |
| Pear Therapeutics | Three FDA-cleared software products: reSET to treat substance use disorder, reSET-O to treat opioid use disorder, and Somryst for insomnia |
| Akili Interactive | EndeavorRx, an FDA-cleared game to improve attention in kids with ADHD |
| Big Health | Sleepio for insomnia and Daylight for anxiety. They are CE-marked but are not FDA cleared. |
| Voluntis | Two FDA-cleared apps: Oleena, to help patients manage cancer symptoms, and Insulia, help with insulin dose titration for Type 2 diabetes |
| AppliedVR | RelieVRx, an FDA-cleared virtual reality software to treat chronic lower back pain |
| Freespira | Freespira, an FDA-cleared therapeutic to reduce panic symptoms through guided breathing exercises and a respiration rate sensor |
Source: The Digital Therapeutics Alliance
Price is another area where prescription products differ from their over-the-counter counterparts. For instance, the average price for Akili's game-based treatment, EndeavorRx, is $247 in cash, and $387 when reimbursed, according to an investor presentation. At launch, Pear's app for insomnia was priced at $899, though it advertised a discount for new patients.
"We're asking physicians to prescribe it. We're asking patients to use a therapeutic versus just taking a pill…" Desai said. "Adhering to [digital therapeutics] long term, and even seeing the benefits, especially when we have a crowded market of wellness apps out there which tackle a lot of the therapeutic areas that companies are looking at, that requires a shift in mindset."
Andy Molnar, CEO of the Digital Therapeutics Alliance, said that initially, the rigor that went into proving digital therapeutics were safe and effective was not appreciated.
When Molnar started in the field, people assumed digital therapeutics might be a companion product that comes for free with a medication. Now, the CEO said people are considering the economic value of these products, as they would with durable medical equipment or pharmacologics.
Is the business sustainable?
So far, just two digital therapeutics companies have publicly disclosed their financials: Pear, which began trading on the Nasdaq in December after merging with a special purpose acquisition company (SPAC), and Akili, which has also filed for a SPAC merger. Their revenues, a fraction of their accumulated deficits, pose a question: will they be able to carve out this new market quickly enough to sustain their businesses?
Both companies have seen revenue decline in the last three years, as they've brought in less from licensing deals. For instance, Akili brought in nearly $20 million in revenue in 2019, while in 2020 it brought in nearly $4 million, most of which was from an ongoing licensing agreement with Shionogi & Co. to commercialize its products in Taiwan and Japan. Pear brought in $32 million in revenue in 2019, most of which came from an agreement with Novartis' Sandoz, which dissolved that year amid a leadership shuffle in the drugmaker's generics business. Last year, the company brought in $4.2 million.
Keep up with the story. Subscribe to the MedTech Dive free daily newsletter
Top of Form
Email:
Bottom of Form
Top of Form
Bottom of Form
Pear projects that its revenue will increase to $22 million in 2022, and $125 million in 2023, per an investor presentation. At the same time, the company is projecting a corresponding increase in the number of people with insurance coverage for the service, prescriptions written and fulfillment rates.
Pear's projected financials
| | | | | |
| --- | --- | --- | --- | --- |
| Year | Revenue | Prescriptions | Covered lives | Fulfillment rates |
| ۲۰۲۱(expected) | $۴M | ۱۲,۵۰۰ | ۳۰M-40M | ۵۰% |
| ۲۰۲۱ (actual) | $۴.۲M | ۱۴,۰۰۰ | ۳۱.۷M | ۵۱% |
| ۲۰۲۲ | $۲۲M | ۵۰,۰۰۰-۶۰,۰۰۰ | ۱۰۰M-120M | ۵۰-۶۵% |
| ۲۰۲۳ | $۱۲۵M | ۱۵۰,۰۰۰-۱۹۰,۰۰۰ | ۲۰۰M-230M | ۷۵% |
Source: Pear Therapeutics investor presentation, March 2022
"It looks like an aggressive goal, a big step up from where they were," said Marie Thibault, managing director of medical technology and digital health equity research for BTIG. "It's a bit hard to know how this sort of increase is going to unfold."
However, Thibault noted that the company did meet its expected $4 million in revenue for last year, and reaffirmed its guidance for 2022.
"When reimbursement kicks in, and when you have more prescribers prescribing more regularly, refilling prescriptions, as all of this comes together, we do expect Pear's revenue to step up meaningfully throughout the year," Thibault said.
BTIG and Pear have had an investment banking services client relationship in the past year, and BTIG has received compensation for providing investment banking services. The firm also expects to receive or seek compensation from Pear in the next three months.
Source: Pear's annual earnings reports
Most of Pear's revenue in 2021 came from sales of its products, marking a departure from previous years. Pear's McCann told MedTech Dive that is also the main driver behind Pear's figures for 2021 to 2023.
"It's not to say that we won't do licensing deals, there's still deals that the company may contemplate there. But I think the big driver is really in the core business model," the CEO said.
Licensing deals with pharmaceutical companies were an early strategy for digital health companies, but not all of them have lasted.
Read More in Digital Health
Proteus, a company that had teamed up with Otsuka Pharmaceutical to develop and sell a schizophrenia medication with an embedded sensor, filed for bankruptcy last year, with Otsuka acquiring the remainder of the company.
"On the commercialization front, it did feel like the pharma path was the first version of what a lot of folks were chasing," said Christina Farr, a principal at Omers Ventures.  "That was really difficult for all sorts of reasons, one of the bigger ones being, pharma companies at the end of the day … they know how to sell drugs. They don't know how to sell a piece of software or a device that connects to a piece of software."
Guidehouse's Desai added that while digital therapeutic companies should not be dismissive about the idea of partnering with pharmaceutical companies, their goals should also be aligned.
"A lot of these companies are working with pharma companies for partnership, and exactly how that partnership is going to benefit each individual party is not very clear," Desai said.
Akili is still running a pilot of its main product, EndeavorRx, although it is planning a commercial launch in the second half of 2022. It hasn't shared any revenue expectations yet.
"There's no playbook for the commercialization of a product like EndeavorRx,"  Ashleigh Chung, Akili's head of commercial strategy and operations, wrote in an email. "We are looking at several key metrics that may be leading indicators, from the number of prescribers to patient engagement."
The process of developing and marketing these products comes with a cost. Both Akili and Pear have been operating at a net loss, with Akili reporting a $41.7 million net loss for the first three months of 2021, and Pear reporting a $65 million net loss for the entire year. Both companies have also accumulated deficits of over $200 million.
"There are a few barriers impacting the wider adoption of digital therapeutics. These potential challenges range from [healthcare provider] awareness of digital therapeutics to reimbursement, each a potential barrier for patients trying to secure treatment," Chung wrote. "While a number of digital therapeutics have gone through the regulatory process and are prescribed like a drug, they are not reimbursed."
Chung added that Akili is in discussions with payers about reimbursement, and it also working with other industry leaders to lobby legislators to put in the mechanisms needed for Medicare and Medicaid coverage.
Users guide a spaceship and avoid obstacles in Akili's game to improve attention.
Courtesy of Akili Interactive
Road to reimbursement
As digital therapeutics look to get indications similar to pharmaceutics, they're also hoping to take a similar approach to insurance reimbursement. That process generally involves garnering real-world evidence showing their products still perform well outside of a clinical trial setting, and publishing studies showing that they not only have a therapeutic benefit for patients, but also an economic one.
Pear expects to get more Health Economics and Outcomes Research data for its three products in the next few months, according to a March 29 research note from Credit Suisse.
"Specifically, 12-month data for [opioid use disorder treatment] Reset-O could be meaningful for some payors," the analysts wrote.
However, presenting this data doesn't necessarily result in guaranteed coverage.
"While a number of digital therapeutics have gone through the regulatory process and are prescribed like a drug, they are not reimbursed."
Ashleigh Chung
VP, Head of Commercial Strategy and Operations, Akili Interactive
"It's a difficult and nebulous process to get insurance coverage," Desai said, adding that a two-pronged approach is best: one that considers coverage from insurers and self-insured employers. "The caveat there is that [the employer market] is very crowded because you've got wellness apps, which might not have gotten clearance."
For instance, Desai said companies would be keen on covering products like Sleepio, an insomnia app developed by Big Health that doesn't have an FDA indication but does have randomized controlled trials backing its claims.
BTIG's Thibault agreed that approaching employers can often be faster.
"Employers have a captive audience in employees, and don't have to worry about churn as much as a commercial payer," Thibault said, adding that the push to create more competitive benefits programs might also appeal to employers. "For now, I think that's where we're going to continue to see success while Pear and others push for reimbursement from Medicare, and the largest commercial payers."
For its products for substance use and opioid use disorder, Pear has found adoption among state Medicaid plans. It has coverage in the state of Massachusetts, and agreements with the states of Michigan and Oklahoma, which have dedicated funding to purchasing access to both products.
Insurers also face the question of whether to cover digital therapeutics as a pharmacy benefit or medical benefit. So far, the former is easier because it offers "greater controls, value-based agreements, and less friction for the provider as well as the patient," Pear CEO McCann said.
"It's like they've created a baseline to say, 'We know these products need to get covered. Here's a first pass."
Andy Molnar
CEO, Digital Therapeutics Alliance
Digital health companies are also lobbying for policy decisions that would improve coverage, including a proposed bill that would give Medicare the statutory authority to cover and reimburse for prescription digital therapeutics. The Centers for Medicare and Medicaid Services also recently created a Healthcare Common Procedure Coding System (HCPCS) code for "prescription digital behavioral therapy," an administrative step toward reimbursement that goes into effect this month.
Separately, last year, the American Medical Association expanded its Current Procedural Terminology (CPT) code for remote monitoring to include cognitive behavioral therapy, effectively allowing physicians to get paid for monitoring patients' progress in mental health apps. It is scheduled to take effect in 2023.
It's too early to say how much of an impact these decisions will have on decisions to cover and prescribe these products, but they do lay necessary administrative groundwork.
"It's like they've created a baseline to say, 'We know these products need to get covered. Here's a first pass,'" said Digital Therapeutics Alliance CEO Molnar.
Pharmacy fulfillment
There's also the matter of making these products easier to prescribe. While Pear, Akili and other digital health companies hope to see their products reimbursed like pharmaceuticals, the process of actually filing the prescriptions can be complex.
Patients need to be "onboarded" with instructions on how to use the app or what code they need to use to activate it. Molnar compared it to patient services centers used by specialty pharmacies to explain how to use and store certain medications or infusions.
"It's not as complex … but you can't send [a prescription] to Walgreens or CVS and have them know what to do with it. I think that day is coming, but it's not here yet," Molnar said. "It's the same issue that you have in specialty pharmacy, which is doctors don't necessarily know exactly which pharmacy to send it to … So it puts us in this sort of humorous scenario where doctors would prefer to fax in an enrollment form than e-prescribe because if you have a list of enrollment forms, you can just fill it out and it says where to fax it."
One solution that companies are taking is to build out some of these capabilities themselves.
Akili has spent the last year overhauling its fulfillment process, wrote Chung, its head of commercial strategy and operations. The company partners with one pharmacy, where physicians can send in prescriptions via phone, fax, or through their electronic health record system, that ends with the patient's caregiver being texted an activation code.
Pear has also developed its own patient services center and specialty pharmacy.
"We think that that's a set of capabilities that will be really interesting for the space and for other companies," McCann said.
The CEO added that the company's learnings from this process were part of its "first mover" advantage.
"I think putting out a product which is streamlined and immediately usable by every single patient is not the way that technology or software is deployed," McCann said. "It's a deeply iterative process in making these products easier to prescribe and ultimately easier for the patient to have a pleasant experience around."
Last year, roughly half of Pear's prescriptions were fulfilled. The company expects a 50% to 65% fulfillment rate for 2022.
Pharmacy benefit managers have also taken an interest in digital health products. In 2019, Cigna's Evernorth and CVS Caremark both launched digital health formularies to help employers evaluate and contract with digital health solutions, though so far, they have not incorporated products that require prescriptions.
Mark Bini, Evernorth's chief patient experience officer, said traditionally, digital health solutions have been paid for through administrative budgets. So, employers might pay a fixed monthly fee to provide access to programs for wellness or managing a health condition.
"For the past few years, we've started to see where digital therapeutics have started to emerge, paving the way for coverage within the pharmacy claims and the medical budget, for that matter," Bini said. "And I think you'll start to see more of that as plans start to evolve the way they think about covering these solutions."
Pear's therapeutic for insomnia, Somryst, includes sleep diaries and educational cores.
Permission granted by Pear Therapeutics
Bini expects to see more convergence between digital therapeutics and medication formularies, including applications for medication adherence and coverage of FDA-approved digital therapeutics as they're prescribed by physicians.
The Evernorth executive said employers are also looking for platforms that can aggregate multiple solutions, so that it's easier to track the effectiveness of the overall portfolio, rather than trying to administer and track several different point solutions.
"At the end of the day, clients want to see evidence that the solutions that they are paying for are driving better value for their plan and for their membership," Bini said.
Bringing on physicians and patients
So far, Akili has about 1,000 prescribers, 34% of whom are repeat prescribers, according to an investor presentation. Pear had 14,000 prescriptions written for its products last year, per its most recent earnings results.
Somewhat similar to pharmaceuticals, these companies are doing physician outreach, though Pear's CEO said in a recent earnings call that the company sees more benefit in a software-type approach, working with one health system at a time to integrate its products, rather than with individual physicians.
Therapeutics must also fit into physicians' workflows, and have sufficient evidence for them to prescribe these products.
"The weight of the clinical evidence and outcomes needs to be compelling to convince individual prescribers, key opinion leaders and societies to influence guidelines, which does take time," said Myoung Cha, chief strategy officer for virtual and in-person primary care company Carbon Health, and a former Apple Health executive. "That process, from a medical standpoint, is often years."
Cha pointed to the example of statins, which took more than a decade to become established as a class of therapies.
Of course, for these digital products to be effective, patients also have to use them. For instance, will they be interested in the idea of a digital treatment? And to keep patients' attention, they also have to compete with the other apps on their phones.
"These apps require patients to really engage. It doesn't help if you're downloading an app and never use it," Cha said. "Patients have to be engaged for digital therapy to have efficacy."
That's also an important factor to consider when companies set their target market, said Guidehouse's Desai. Developers should be careful not to assume that just because a health condition is prevalent, that all of those patients will want to use their product.
"A lot of the companies are looking at these broad strokes of patient population without necessarily coming down to those micro-segments of patients that are first going to adopt their technology," Desai said. "And we really want to think through who those early adopters are going to be and then build our revenue targets based on that."
In an observational study of 643 patients who were prescribed a "refill" of Pear's therapeutic for opioid use disorder, Pear found that 64% of patients completed all core modules after 24 weeks.
Others were more skeptical of the apps' "stickiness." Marissa Schlueter Moore, a health tech investor at Omers Ventures, said that after testing some digital health apps, they involved a lot of manual input, adding that "they're bugging me all day."
For instance, with apps that are structured as educational modules, such as tools for managing insomnia, people might just stop using the app once they've learned the skills they needed.
"I don't know what the lifetime of a patient is on some of these," said Schlueter Moore.
– Elise Reuter @EliseReuter
مطالب مرتبط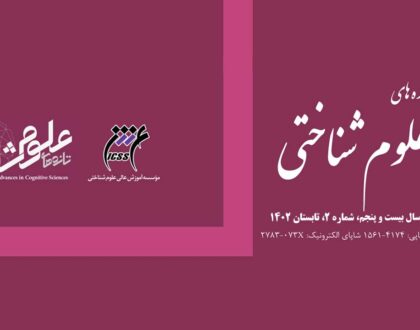 ۱۵ / آبان / ۱۴۰۲
۱۵ / اسفند / ۱۴۰۱